Christina's treatment specializes in Cognitive Behavioral Therapy and Mindfulness, helping people shift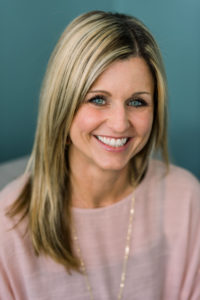 from a position of discomfort to one of empowerment. Treatment is also integrative, taking the totality of the person into account, to help clients find balance, clarity, insight and vitality. Her sessions are interactive and collaborative, identifying how thinking impacts emotional health while promoting greater daily consciousness.
Christina has 15 years of experience working in schools, private practice, inpatient and outpatient centers, and with the criminal justice system. She works closely with adults and teens struggling with depression, anxiety, low self-esteem, relationship issues and addiction issues. She is a certified drug and alcohol counselor in addition to being a licensed therapist and completes drug and alcohol evaluations mandated by probation, courts and employers.
Christina received her Master's degree in Counseling from Lewis University and her undergraduate degree in Psychology from the University of Illinois Champaign-Urbana.