Every single one of us will come up against hard times in our lives and having healthy and helpful skills to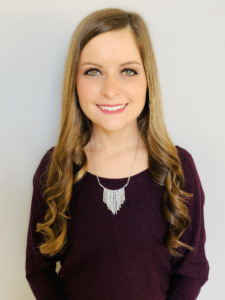 manage the stressful things that come up is critical. Establishing goals to work toward, whether short term or long term, is a healthy habit to understand. Learning these things at an early age can reduce some of the unnecessary struggle in life and this is just one of the reasons that I personally enjoy working with children and adolescents. From the experience I have had working with children, I believe that some of the common issues kids are up against can be combatted by learning more about their mental and emotional health and learning to be more adaptable and flexible. I have experience with and enjoy working with kids on emotional regulation, understanding their emotions, and understanding how to communicate their thoughts and feelings. As adults we know how difficult these things can be, so learning about this early on is foundational for children. Some of the methods I utilize are Cognitive Behavioral Therapy and Mindfulness. Both focus on helping the client to better see and understand the connections between their thoughts, feelings and behaviors and this creates an internal environment that allows for change to happen.
I have worked with individuals struggling with anxiety, depression, low self-esteem, relationship issues, behavior challenges, and anger. I have had experience working as a hospital social worker, therapist, and with the homeless population. I received my Masters of Social Work Degree from Aurora University with a specialization in healthcare and my Bachelors of Social Work Degree from Illinois State University.
"Say I will!' and then stick to it—That's the only way to do it." –Nixon Waterman.
This is a quote to remember when you are faced with the difficult times in life! Sometimes it can be hard to believe we will ever reach our goals when we are at the early stages of our process, but with discipline and determination, we will see that we are capable!
SPECIALITIES / ISSUES
Anxiety
Depression
Coping Skills
Self-Esteem
Relationship Issues
Stress Management
Behavior
Children
Adolescents